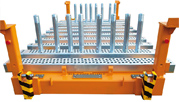 blanking palets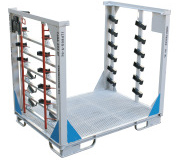 cross bearer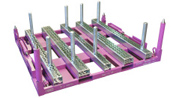 blanking palets (6to)
Storage container and pallets for transport for the automobile-industry.
For many years, the IWM Ltd has been active for the automobile-industry. From the first concept, the development of CAD 3D/2D to the prototype until to the start of the production, we are fully geared to the high demands of our customers.
Production on measure!
CAD development with Siemens NX / CATIA V5

Pattern-construction and own production with modern installations

fast reaction time and high vertical range of manufacture of the specific acceptance standards on the part of the manufacturers
The answer of your problems
planning

processing

manufacturing
Whether a standard design or a specially designed model, with our solutions you`ll optimize your processes of transport, storage and dispatch.